The Productive People Advantage Program is PD Training's newest addition to the already extensive catalogue of industry leading professional development training courses. The PPA difference is in its development process. In conjunction with our industry partners, the OrgDev Institute and the LDP Consulting Group, we drastically changed how the course was written and what we wanted our participants to learn. We wanted to know where the gaps were within the industry first, and then developed the course to meet those very specific needs. The result was a collection of our best activity-based learning, industry leading practical workplace tools and neuroscience research. With the PPA program we are striving to equip our students with a unique professional advantage.
The first stage of the Productive People Advantage is our Resilience and You module. This part provides participants with the practical skills and techniques to improve key aspects of their workplace performance through
displaying courage
working collaboratively,
engaging and developing people
always striving to solve problems.
These tools are delivered through a work lens with a strong focus on improving productivity and performance within the professional environment. Having a resilient and positive workforce ensures they can maintain their energy reserves during tough or busy times.
The activities have been separated to focus on key aspects of professional development, Employee Resilience, Creativity & Problem Solving, Identifying Differences, Increasing Productivity and Building Team Synergy. Within the five broad topics, the learning process is broken down further into smaller, more manageable modules. This is to ensure the theory is presented quickly and efficiently.
The PPA program has been structured to reduce the impact more conventional professional development training has on a business's operations. The program consists of 4 x half-day courses and a single full-day course. They can be run consecutively in an intense three-day workshop, and/or can be tailored or customised for your organisation's needs.
By learning from industry leading sources such as the World Health Organisation, participants can utilise the thoroughly researched balance of 80% practical exercises and 20% theory. As touched on earlier, the entire PPA program has been developed on the back of extensive neuroscience and human behaviour research. By encouraging our students to reflect on their own decision making, attitudes and feelings about certain situations, they can learn techniques to refresh their mental state and move forward in a more positive manner.
Positions for the Resilience and You part of PPA program are always in high demand. Should you wish to learn more about what makes PPA unique follow the link below.
https://professionaldevelopmenttraining.com/courses/productive-people-advantage-resilience-and-you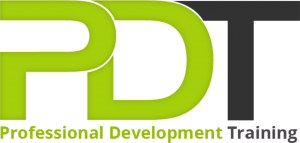 To book onto the next available PPA program contact us at:
https://professionaldevelopmenttraining.com/
We look forward to helping you or your team be more productive people!