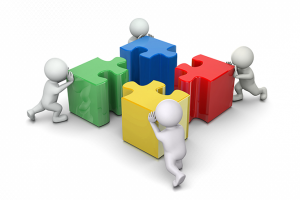 PD Training Co-Founders Paul Findlay and Karen Winfield will be attending the world's largest talent development conference of 2019 – ATD in Washington, D.C. from May 19th to 22nd.
Both Paul and Karen are very excited to meet with their USA clients, potential clients and/or partners to showcase the REACH Ecosystem, the world's first unified people development ecosystem for which PD Training has become a GOLD Partner.
The REACH Ecosystem is simple to use, easy to implement and helps you keep the learning momentum going within your organization. It simplifies and improves performance and identifies development opportunities for individuals, teams and leaders in any organization.
This cloud based, innovative set of tools provides infinite use of Psychometric Profiling, 360's and Culture Surveys. It allows for instant action to improve growth with unlimited use of Corporate Training Materials and personalized Coaches Packs.
The REACH Ecosystem is accessed via a smart subscription model that reduces costs by about 80% compared to using multiple individual tools that only provide a piece of the complete professional development solution.
We caught up with Karen Winfield (Co-Founder and Global Operations Director) to hear what she would like to share about the REACH Ecosystem, "I am really excited to bring the REACH Ecosystem to ATD in May and sharing its possibilities and our recent successful implementations and case studies. In the past the 360, profiling and learning development analysis was mainly reserved for upper management and leaders, the REACH Ecosystem brings growth, learning and unlimited development to all levels of an organization."
Karen and Paul will be available for personal appointments from the 19th to the 22nd of May in Washington, D.C. during the conference. If you would like to secure a meeting please contact Karen at [email protected].
If you are attending the ATD Conference or the Expo and would like to learn more about the REACH Ecosystem, please come see us the OrgDev Institute Stand (2347) or visit https://reachquotient.com.