Handling customers over the phone requires specific skills, including developing patience and telephone etiquette.
If you want to improve your skills in customer service, consider participating in Customer Service Training Course offered by pdtraining in Dallas, Baltimore, Boston and other cities in the U.S.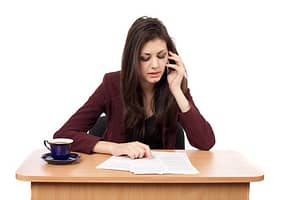 When a customer calls for service, s/he expects courteousness and early resolution of the problem. If either one is missing, the customer can easily get frustrated and may choose to not do business with the company in future.
To satisfy every customer is impossible, but you need to try to satisfy every customer. Developing such an attitude is important to survive and grow in this industry. Here are some tips you can use to improve the quality of your customer service:
Remain Patient and Polite
There are certain irritants that most people find hard to deal with, but being a professional, you need to overcome your reactions and train yourself to behave in a professional manner with customers at all times. Train your voice so that your tone does not reveal frustration, anger, sarcasm, etc.
If, in spite of your best efforts, you get irritated by a customer, begin to use monosyllables or lead the other person into talking by asking open questions. The more you speak, the more chances there are of your frustration getting through. After you have regained your cool, concentrate on the resolution.
Focus on Identifying and Resolving the Issue
Customers often go into tangents when calling for service. Even though it would be rude to interrupt them, you can politely guide them towards the problem and its resolution. Always remember that you are a professional at a job while the customer is not. If a customer is taking much time in explaining the problem, summarize what you have understood of the problem and ask the customer if you are right. Your purpose is to offer a solution to the customer in as little time as possible, so retain your focus on what's important.
Handle Angry Customers Professionally
When dealing with an angry person, you must not react. Our instincts of fight or flight come into play when faced with an angry outburst. As a customer service professional handling calls, you will be handling angry customer more than other people. That is why it is advisable to develop skills in handling angry customers before such a situation bothers you.
Allow the angry person to spend himself. Limit your responses to supportive sentences such as "I understand", "That is terrible" and "I am sorry" till the customer has somewhat regained his/her cool after the outburst.
Develop Relationships
Customers appreciate belongingness. Small gestures such as asking after the well being of the family, or the health of a customer you know was suffering from a health problem, or going out of the way to inform loyal customers about a deal they will be interested in can help build good relationship with customers. At the same time, do not become too friendly with customers. Once a customer begins to treat you as a friend, s/he will stop treating you as a professional, which can only lead to problems. Therefore, keep your personal and professional life separate.
Pdtraining delivers 1000's of professional development courses each year in Atlanta, Baltimore, Boston, Charlotte, Chicago, Dallas, Los Angeles, Manhattan, Miami, Orlando, Philadelphia, and Seattle, so you can be assured your training will be delivered by a qualified and experienced trainer.
All public Customer Service Training courses include am/pm tea, lunch, printed courseware and a certificate of completion. Customized courses are available upon request, so please contact pdtraining on 855 334 6700 to learn more.