PD Training (PDT) strives to stay at the cutting edge of adult education, knowledge transfer and L&D tools, and we know how painful and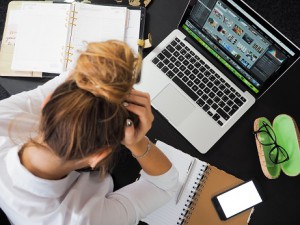 time consuming it can be to create individual training needs analysis for staff.
We have worked with L&D and HR professional for the past 9 years in helping them to define which staff member requires what type of professional development training and coaching, and this can be a daunting task for many organisations.
For organisations with 100's of staff, this can be a very time-consuming project that often gets derailed or postponed due to other more immediate tasks.
So, what if a staff member could complete a 360 survey or personality profile, that then automatically generates a personalised TNA, based on that individual's answers to the survey or profile?
Pursuant to that huge time saver, what if the organisation could access and utilise cutting-edge training materials that mapped directly back to the personalised TNA?
Introducing the REACH Ecosystem!
As a REACH Gold Partner, PDT can provide organisations with an end-to-end professional development system that includes:
Personality Profiles
360 Surveys
Organisational Culture Surveys
Corporate Training Materials
Personalised Coaching Plans
Training Needs Analysis
Individualised Reporting
Organisations can elect to implement one, or all of these tools, and receive a personalised TNA report that is generated after completing either the 360 survey, personality profile or corporate culture survey.
Complete any one of these tools and a TNA can be automatically generated!
So, the concept is after staff complete one of these survey tools, a personalised TNA report is generated and available for access via the portal. The organisation can then choose to utilise the corporate training materials internally (there are currently 36 titles like Time Management, Emotional Intelligence, Leadership, Communication Skills, etc.), or the organisation can request instructor-led training via PDT if they don't have internal trainers.
These same tools can also be used to identify opportunities for coaching and leadership development for individuals who require or want ongoing support post-training. The suggested coaching content is also automatically generated after completing a profile or survey as well and is included as part of the TNA.
The cool thing is the customer portal, where all of these tools reside, gives L&D and HR professionals easy access to view individual reports for profiles and surveys, or they can create group reports if a culture survey is used. This allows them to identify groups of individuals who have the same professional development requirements and leverage time and costs savings when delivering the professional development content internally.
For those organisations who may not have the staff or knowledge to implement these services internally, PDT can act as an L&D partner and assist with the planning, implementation, reporting and on-going support with delivering 360's, assessing the reports and conducting staff training and coaching in a proven, professional development ecosystem.
The REACH Ecosystem is backed up by years of scientific research, with over 50,000 individuals in 20+ countries having used the ecosystem. So, if this sounds like something you would like to learn more about, please contact PDT for a no-cost, 7-day trial of the REACH Ecosystem today!